There is no way to make the all-American bacon cheeseburger without bacon. But finding bacon with minimum processing and plastic is very hard. See: "Why It's Difficult to Find Organic Pork."
When sourcing food like this, we went with organic as the least-bad choice.
To trim all the surfaces of bacon that were in contact with plastic, we froze the bacon to make it easier to trim, then trimmed by hand.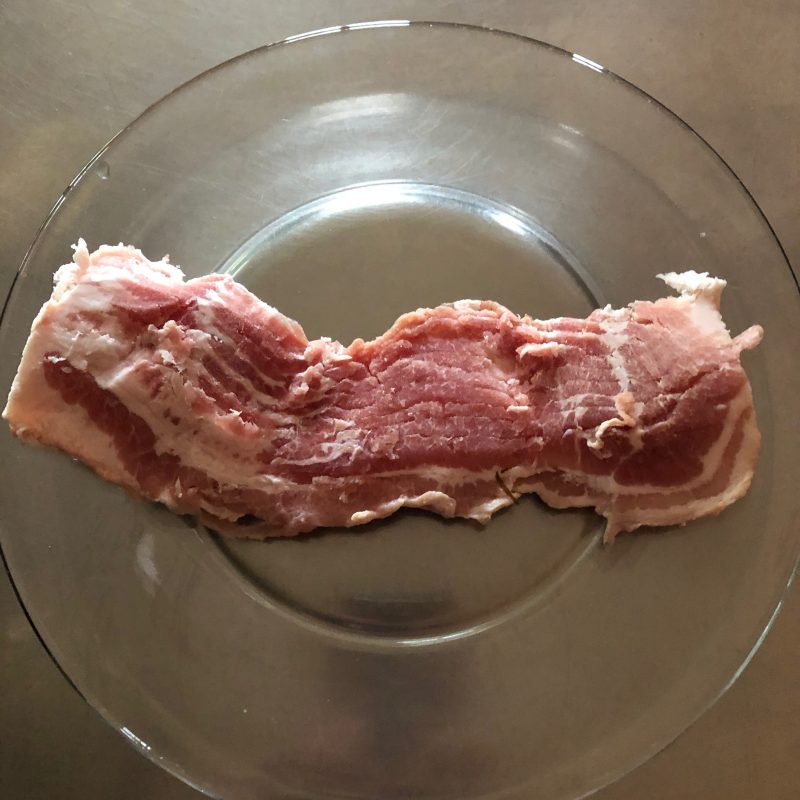 The resulting bacon to be used.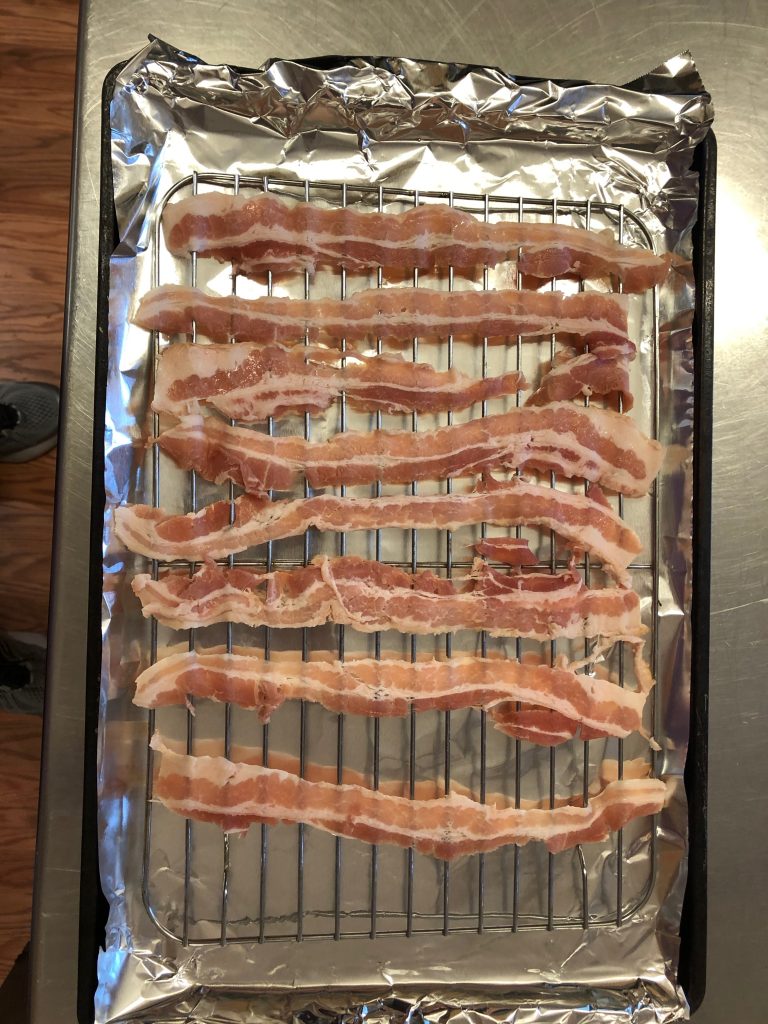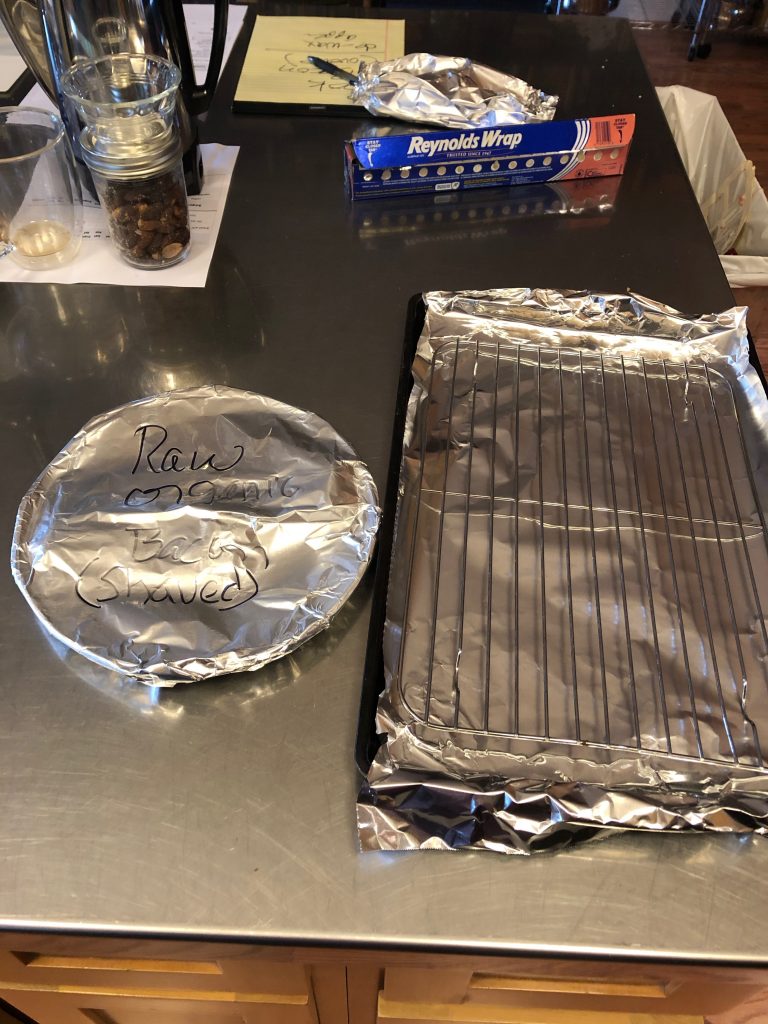 Unused bacon was placed 0n a glass plate and covered with aluminum foil.
---
Please consider a tax-deductible contribution. Click here!. Thank you for your support!