Cream separator, as sold.Even if we had solved the reproducibility conflicts with our "close to source, minimum contamination" plans for milk, the final problem was the fact that the only small-production cream separator we could find was full of plastic parts and "stainless steel" that was actually aluminum. That despite the fact that the seller said it contained all food grade stainless steel and contained no plastic
So after spending far too much time and effort — eight months  — trying to source raw milk, there we were in July 2019 with four  major problems to solve for a study that was way behind on time:
It was proving to be impossible to obtain raw milk to pasteurize and use in the study <<link>>
The cream separator was vital to producing all our dairy products: milk, cheese & butter.
More importantly, obtaining raw milk from with the same precise composition as we had secured from the single small producer we had located in Sonoma County would have been practically impossible for another lab to obtain and replicate.
Furthermore, that milk was dependent on the plant composition of its specific pasture location — something that would change day to day and season to season.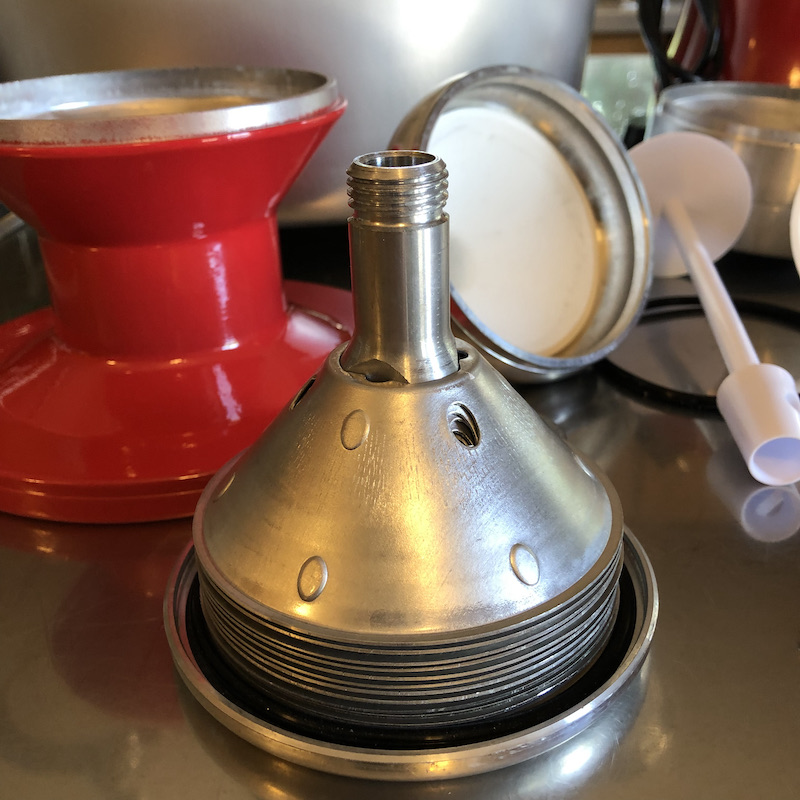 The metal parts — supposedly stainless steel — were highly attracted to magnets. That indicated inferior "stainless" construction.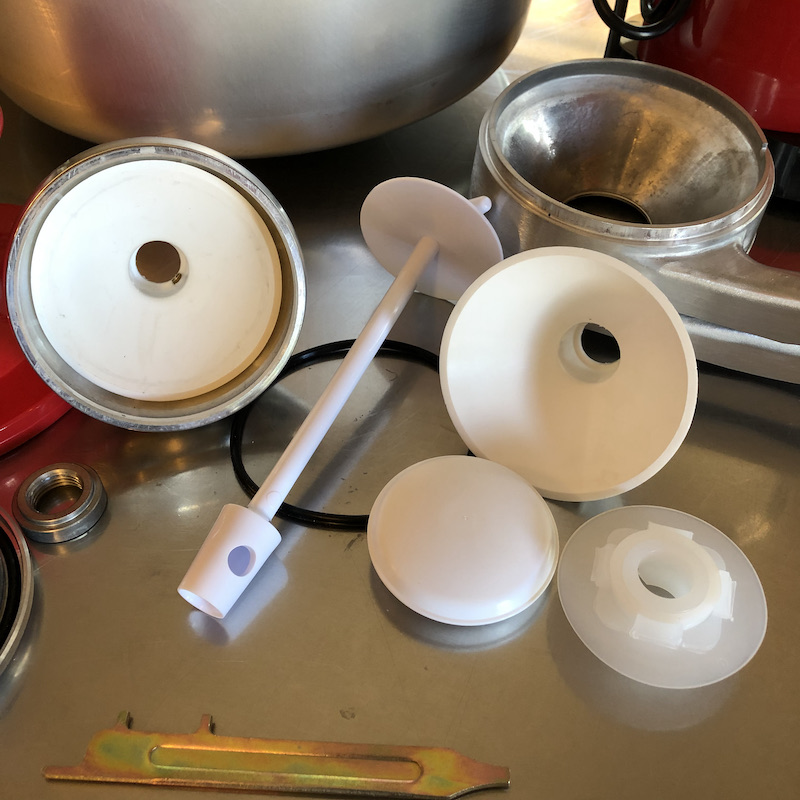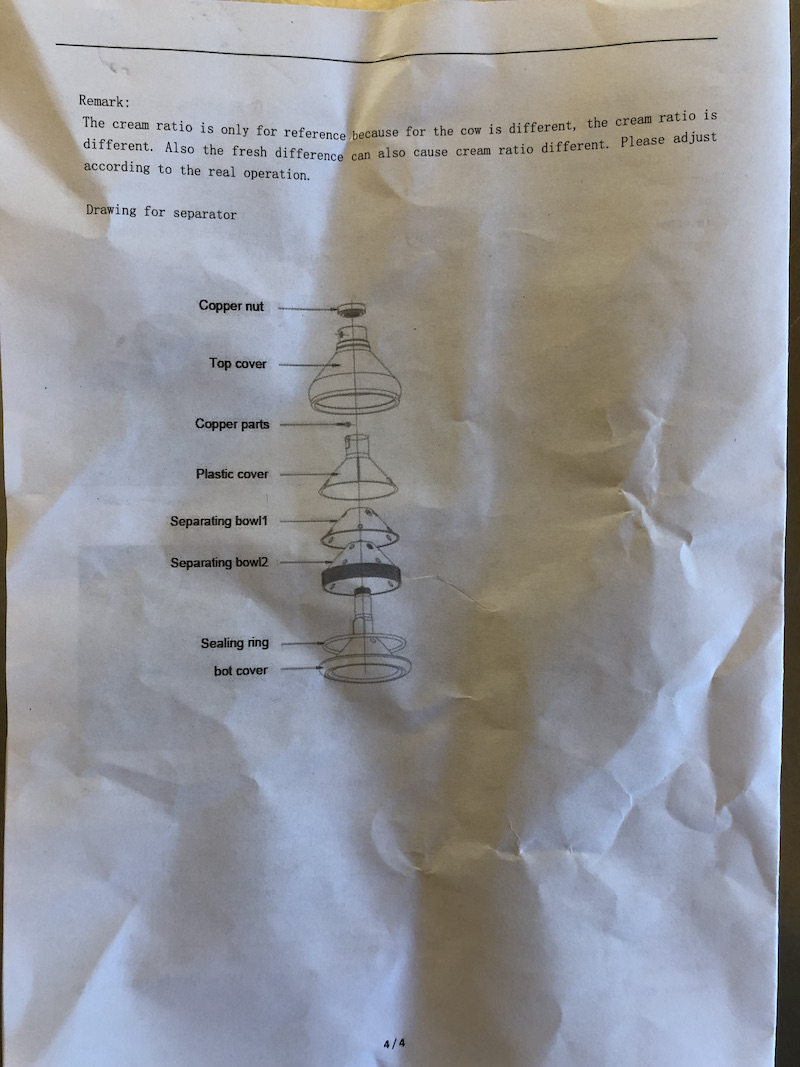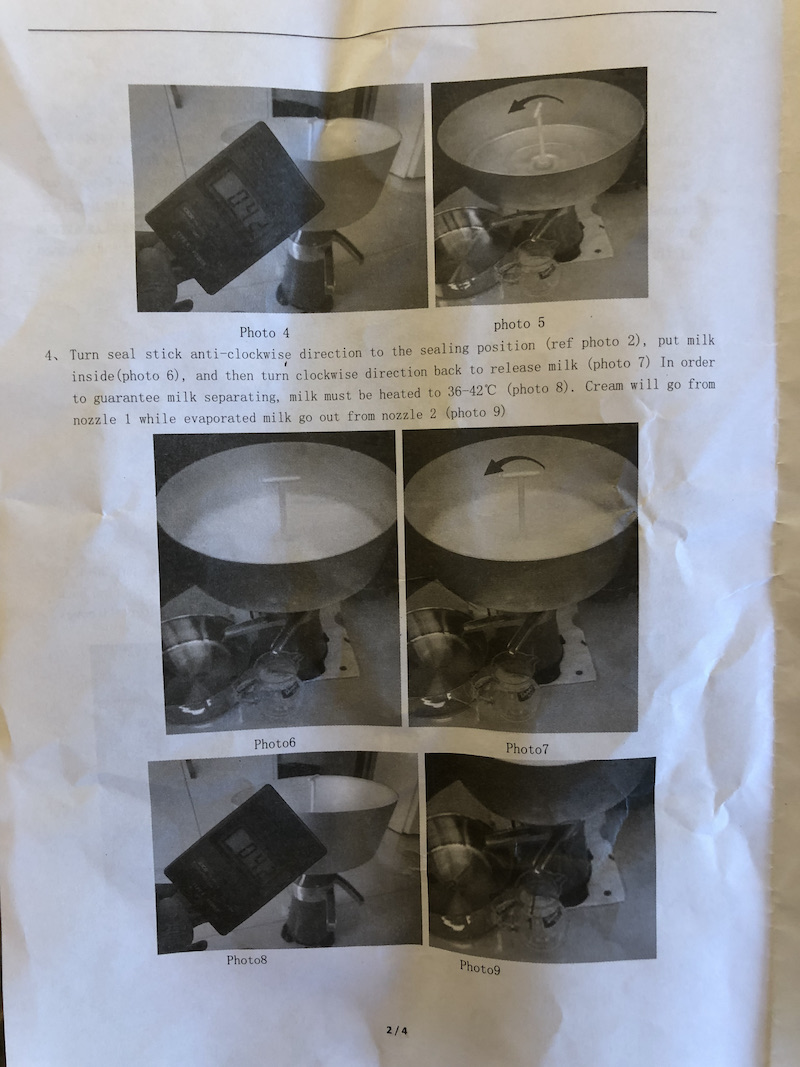 ---
Please consider a tax-deductible contribution. Click here!. Thank you for your support!